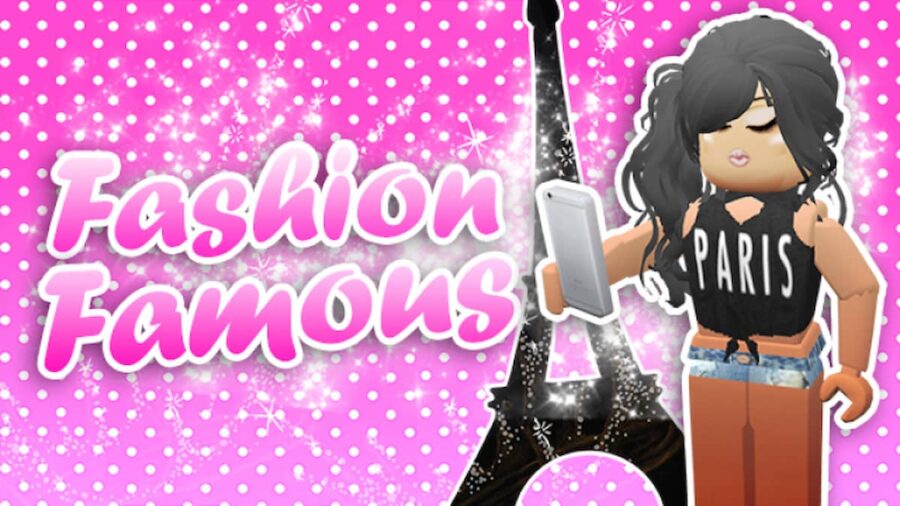 Roblox's America's Next Top Model experience Fashion Famous is all about producing a flawlessly tailored look—from facial expressions to shoes, backpacks to handheld items, every aspect of your wardrobe must be immaculate. Hair, in addition to the clothes, is a vital aspect of the Fashion Famous transformation process, therefore knowing how to modify its style and colour is essential.
Also Read- Explained How to copy and paste on Roblox June 2022
Selecting a Hairstyle
Tables line either side of the main dressing area with various haircuts that both feminine and masculine-presenting actors can wear. To put on one of these hairstyles, simply approach the desired hair and select it. Following that, the hair should emerge on your character's head.
Changing the colour of your hair
Walk up to any of the salon chairs located between the two hairstyle displays to change the colour of your new hairstyle. The white chairs can be utilized by everyone and come in a variety of colours.
The pink and blue chairs, on the other hand, can only be used by VIP players or those that pay Fashion Famous Robux for special access. Each chair set has a different pattern on your character's hair.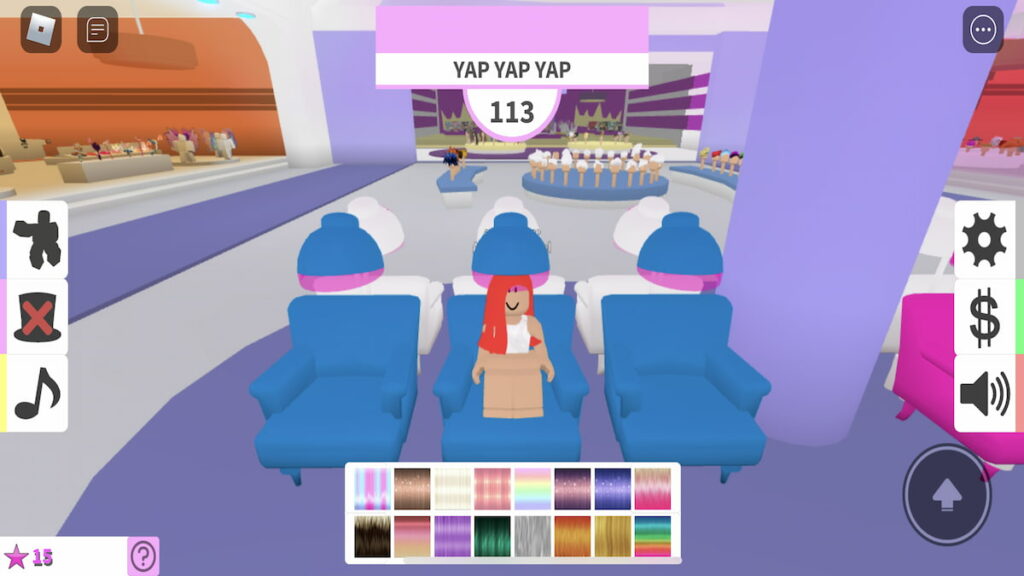 Keep in mind, however, that some hairstyles cannot have their colour modified because they are exhibited pre-colored. These hairstyles are shown in the images below.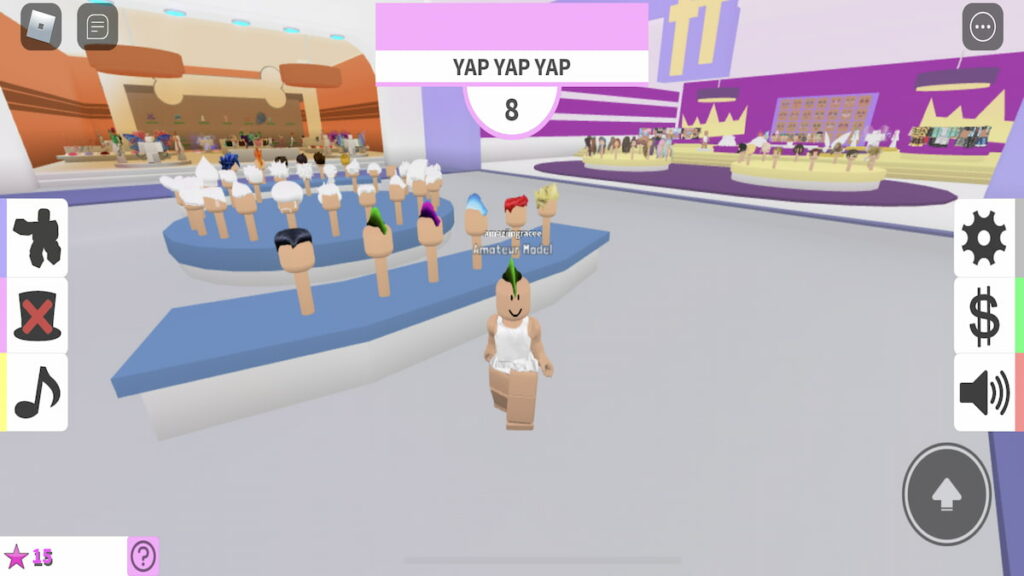 Taking off hairstyles
Have you opted to change your hairdo at the last minute? Not a problem! Simply click on the top hat icon with the red X through it to remove any hairdo from your character. This brings up the item removal menu. Click on the spinning icon to remove your hairstyle.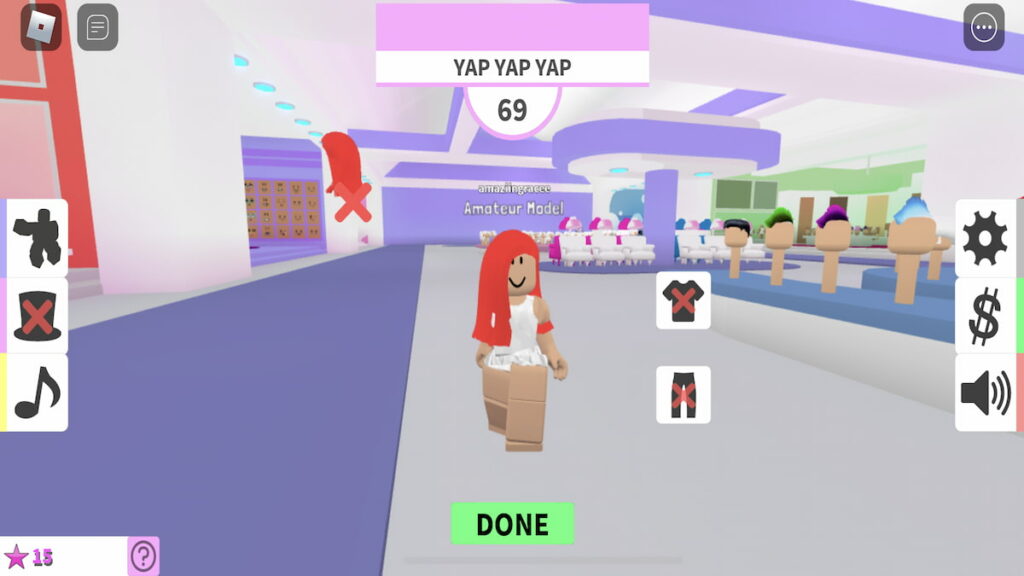 Following the techniques explained above, a new hairstyle can be added and coloured after an old one is removed.
People also ask
How can you alter the colour of your avatar's hair in Roblox?
Tap any of the various pull-down choices on the Avatar Editor page to select a category (e.g. hat, hair, face, etc.) Scroll down until you find the needed item if there are numerous items for a specific section. Once selected, tap on the item-icon to highlight it in green.
On Roblox, how do you alter your hair?
Navigate to the Roblox website.
Navigate to your avatar's settings.
Choose "Accessories."
You can then choose "Hair."
Enter the name of the desired hairstyle.
Choose an option from the menu.
Purchase the desired colour.
Replace it in your profile.
How does one get popular on Roblox fashion?
Players' costumes must be based on a random selection of apparel. After that, players are freed into the fitting area and given some time before walking onto the runway with the clothing they are wearing. When the timer runs out, the players enter the runway one by one.
On Roblox, how do you blend hair?
Image outcome
If you wish to wear more than one hair in Roblox, follow these steps:
Open Roblox and sign in to your account.
Go to the Avatar Editor and select one of your preferred hairstyles.
Then, go to your inventory and select your hairstyles.
Choose one that appeals to you and click it.
Return to Avatar > Hair.
What exactly is Roblox noob?
Though many other games use the term "noob" in a disparaging sense, referring to a player who is inept at the game, "Roblox noob" isn't always a negative term. It is most typically used to refer to the default Roblox skin, which indicates that a player is new to the game.
What does XD stand for in Roblox?
When viewed sideways, laughing face X D is an emoticon that represents a laughing face.