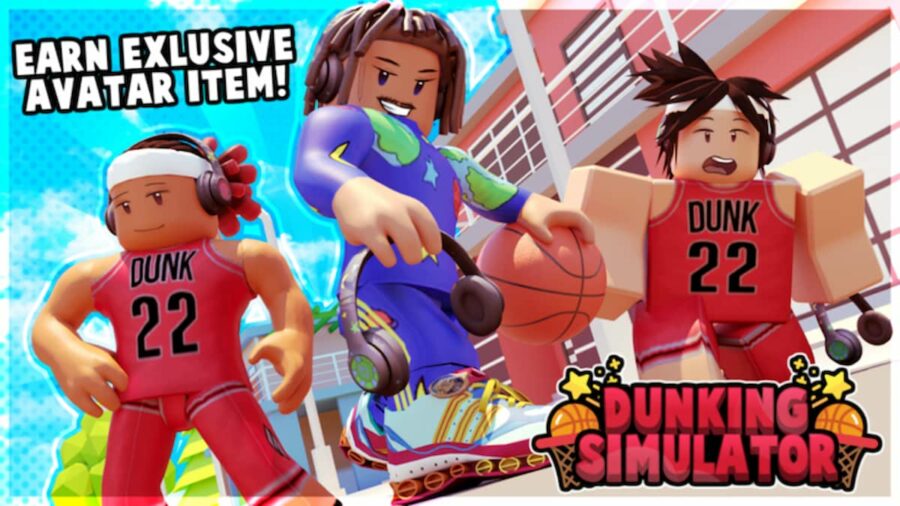 Not only does interviewer Kerwin Frost work with Beats in real life, but he has also joined forces with them in the Roblox Metaverse! Frost's limited edition Cosmophones, which were announced via the official Beats Twitter account, are available both physically and digitally, with the latter only available within the Dunking Simulator experience. Continue reading below for more details on how to claim this item.
How to Get the Cosmophones
If this is your first time playing Dunking Simulator, you must first finish a lengthy tutorial before progressing to Frost's Cosmophones. To begin the tutorial, follow the route of white arrows in front of your character, which should lead you to the NPC seen below.
The following duties will be assigned to you by this NPC:
Perform three close-up dunks.
A $150 bonus reward
Upgrade your range with the $250 Stat Shop Extra prize.
Purchase a new ball and receive a $300 bonus.
Improve your dunk animation.
A $500 bonus is also available.
Making dunks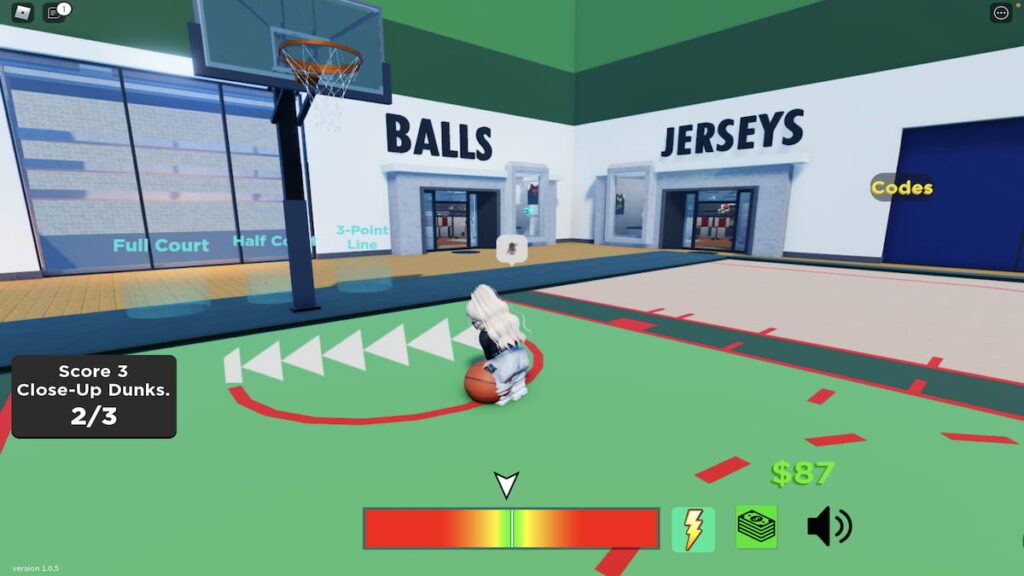 To start a dunk, press and hold the E or spacebar while also hitting the forward movement key. To successfully land your dunk, release either the E or spacebar when the moving cursor lands in the small green area of the power bar. If everything is done perfectly, your character should leap into the air and dunk the basketball into the hoop.
Stats enhancement
The Stat Shop is to the left of the tutorial NPC. Step upon the circle in front of this business to access the stat menu, then locate the Range stat and click on the plus sign to increase it.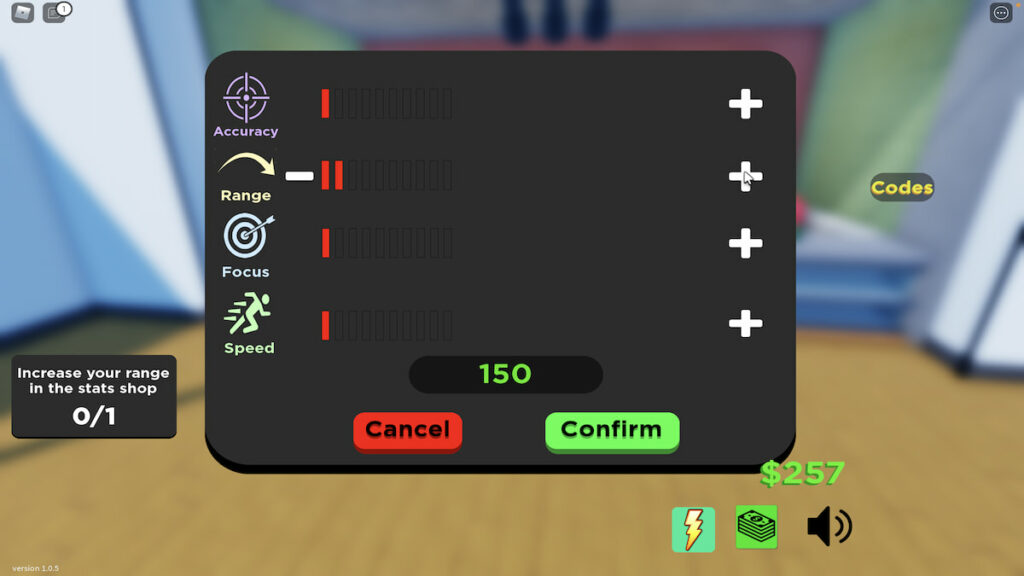 Purchasing balls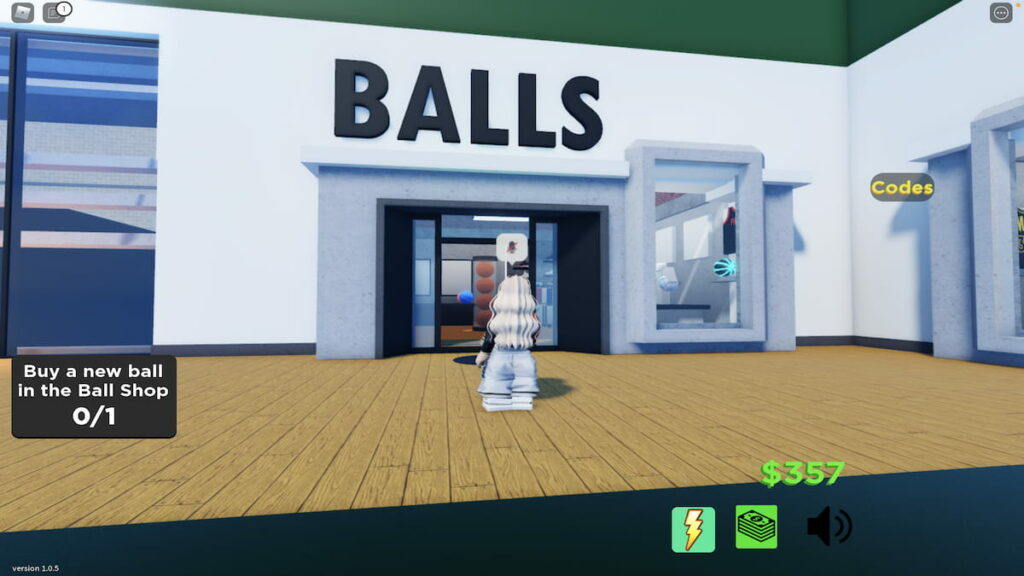 To buy a new ball, go to the Ball Store, which is located to the right of the tutorial NPC, and step upon the circle in front of it. After that, you'll be taken to the Ball Store, where you can buy whichever ball you like. We recommend getting the blue ball because it is the cheapest and easiest to obtain.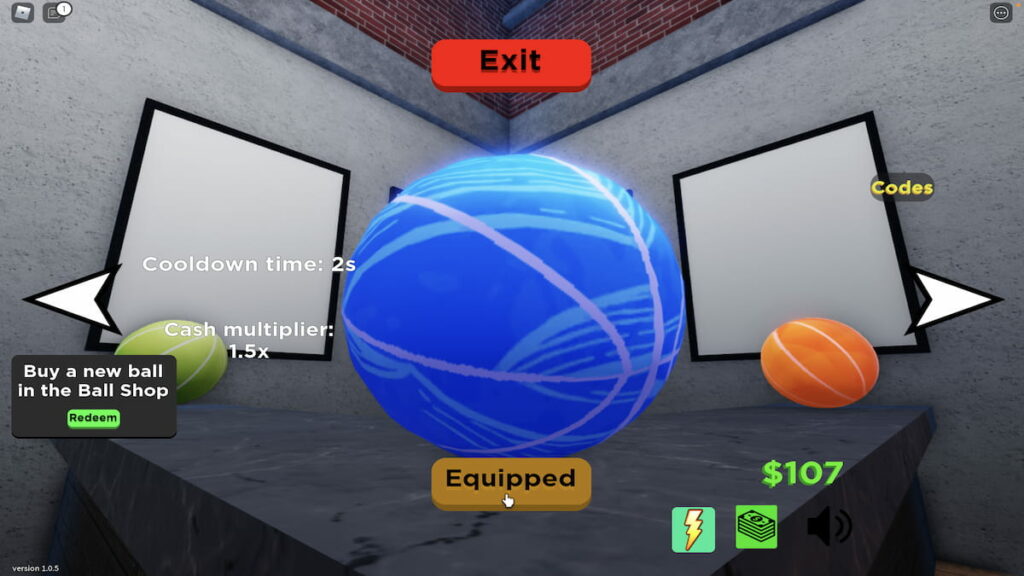 Upgrading animations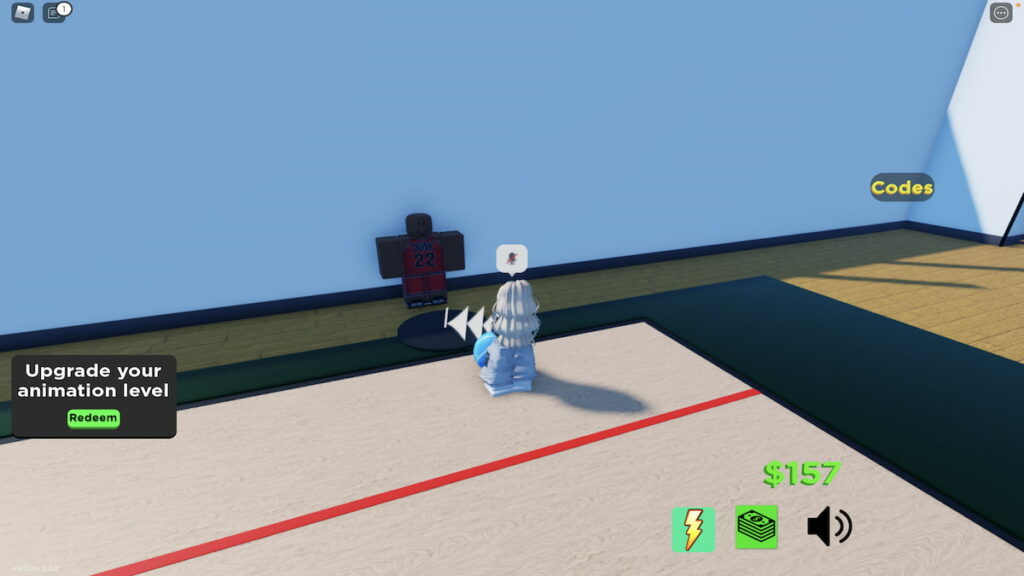 Return to the Stat Shop and search for the NPC to the left of it to update your animations. Speak with this NPC if you want to improve your dunking animation.
After completing the tutorial, you should get the pop-up shown below and have access to Kerwin's Court.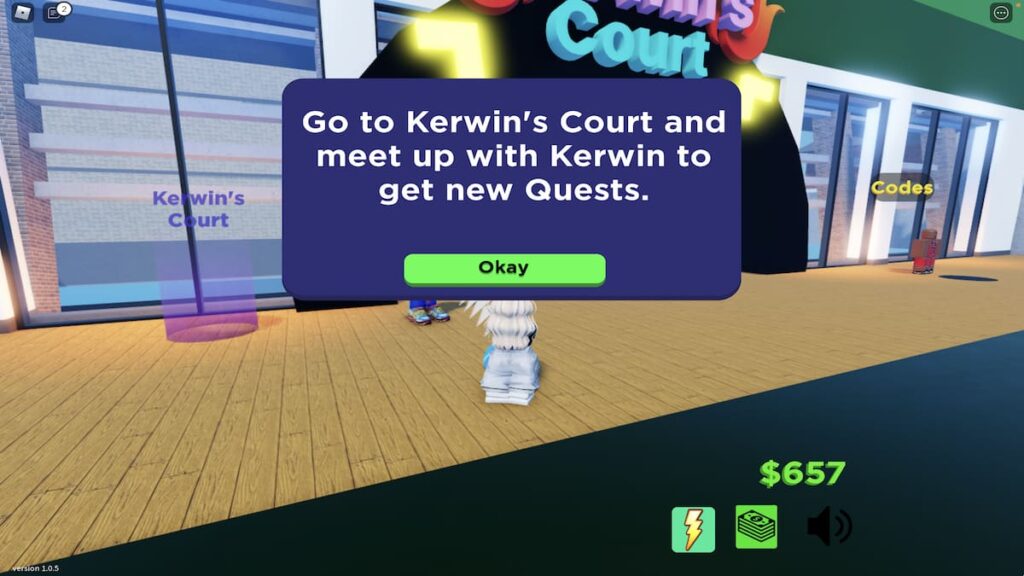 Enter the purple portal named Kerwin's Court to access this new region. You will be teleported to the court's entrance as soon as you do so. Locate the Quests booth, approach it, and speak to Kerwin Frost to acquire his quest.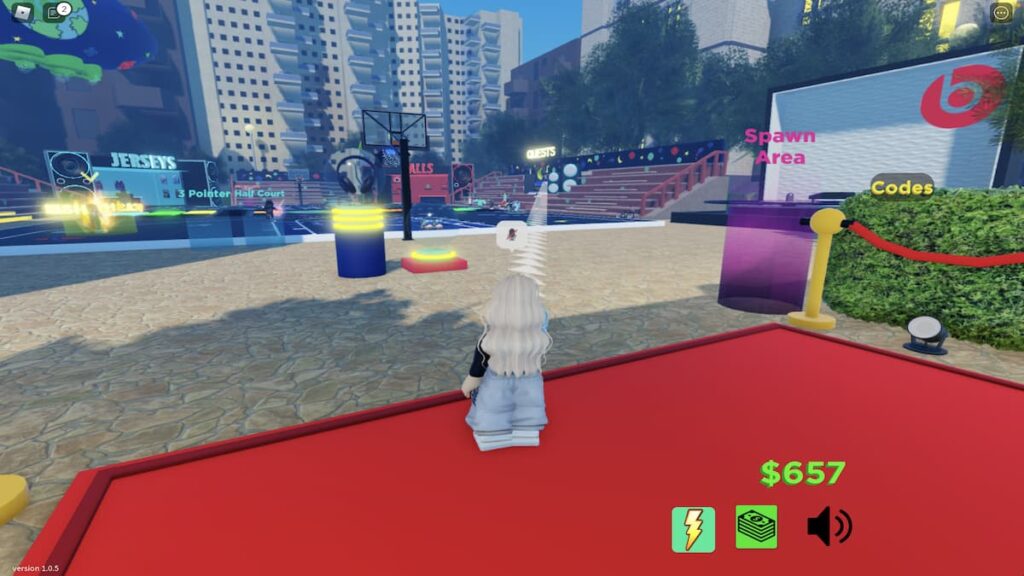 To accomplish Frost's quest, you must successfully perform 10 dunks. Return to Frost and chat with him once more after you've completed this task. You should then see the pop-up below and earn the Cosmophones!