This step-by-step guide will show you how to use the Oculus Quest 2 to play Roblox VR games. Have you lately bought a brand-new Oculus Quest 2? You might be surprised to learn that Roblox includes some fun VR-compatible games. Learn how to play by reading on.
 Use Oculus Quest 2 to Play Roblox
Although the Oculus Quest 2's main selling point is its wireless functionality, there is no direct software for the VR device, thus you cannot play Roblox directly through it. We understand, but the Oculus Quest 2 may still be used to play Roblox VR games. Instead of wireless, you must use a Link Cable to connect your Oculus Quest 2 to a PC. Here's all you need to know about playing Roblox on Oculus Quest 2
Also Read : Here is How tall is a Roblox character
Roblox Game Oculus Quest 2 PC Link Cable
To link your Roblox VR games to your Oculus Quest 2, follow the steps below.
Step 2: In the Oculus App, enable Unknown Sources.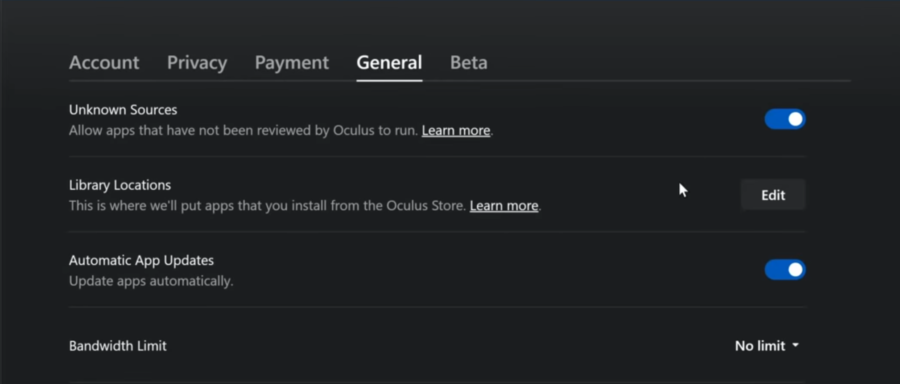 Open the Oculus App on your PC to enable Unknown Sources. When the menu appears, select Settings. Then, select General. Finally, make sure Unknown Sources is enabled by switching the button over from Unknown Sources to blue.
Connect the Oculus Quest 2 to the PC in step three.
Connect both the Oculus Quest 2 and the PC using the Link Cable.
Step 4: Open Oculus Link.
When you boot up your Oculus Quest 2 device, you should be prompted to launch Oculus Link. If this does not happen (when wearing the Oculus Quest 2), go to Settings and manually select Oculus Link.
Fiveth step: Start a VR-compatible Roblox game.
Are you wondering how to obtain Roblox games in VR? Expect not every Roblox game to be VR-ready. There are now only a few Roblox VR games available, and your selection is fairly limited. Why not give VR Hands, a popular Roblox VR title, a shot?
You should be able to use your Oculus Quest 2 with a VR-compatible Roblox game after launching it.
How to Use VR Mode
If VR Mode does not automatically switch to your Oculus Quest 2 headset, you may need to manually enable it in Roblox. This is possible within the VR-compatible Roblox game you wish to play. We've described how to turn on and off VR Mode based on your situation below.
Toggle VR Mode On: If VR Mode is turned off and you wish to enable it, follow these steps:
Step One: Start the VR-compatible Roblox game on your computer.
Step 2: In the System Menu, toggle VR Mode to On.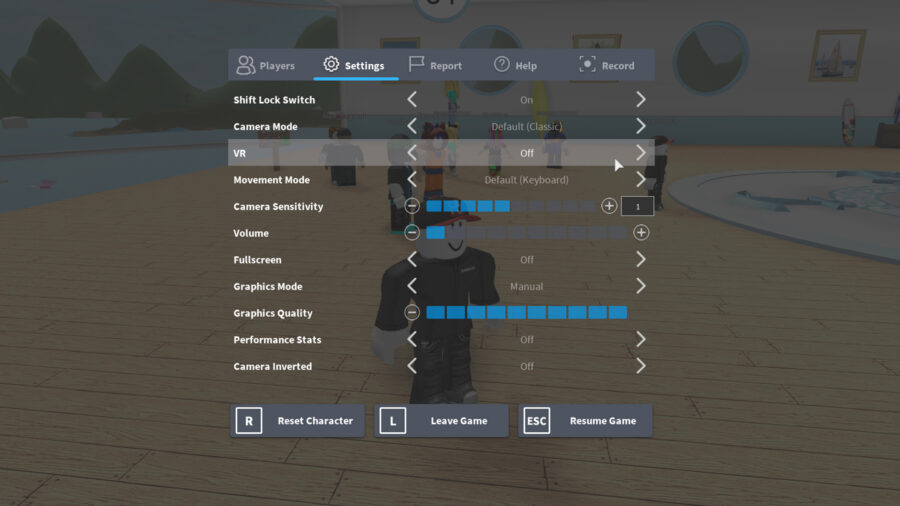 To access the System Menu, press the ESC key on your keyboard. VR should be listed in the Settings tab, with the option to toggle the VR setting on or off.
Toggle VR Mode Off: If you have VR Mode turned on and no longer want to play on your Oculus Quest 2, turn it off by following these steps:
Step One: Press the Menu button to access the VR Radial Menu.
Step 2: Select the System Menu option.
People also ask
Can you play Roblox on a Oculus Quest 2?
As previously stated, there are no viruses or other issues to worry about when using Roblox on your Oculus Quest 2. Note: While Roblox is safe to operate on your Oculus Quest 2, you should only use the 'Unknown Sources' setting with programs you trust.
How do you connect Oculus 2 to Roblox?
To begin, go to the Oculus website and select the Download Quest 2 PC App icon to download the software. To Rift content on Quest 2, you'll need this app. Ascertain that your headset is linked to your computer by Air Link, the Link cable, or any other USB 3 cable. Install the software on your PC once it has been downloaded.
Can you play Roblox games on Oculus quest?
Then, when the data access prompt appears, put on your Oculus Quest headset and select Enable. Then, using the Oculus Link app, go to Settings, General, and look for Unknown Sources. Choose that, and then choose a Roblox game that is VR compatible.
How do you play Roblox on VR?
This is how:
On the right VR controller, press the Oculus button (if the menu is not already up).
Click on the timer.
Choose Settings.
Locate and select the Experimental option.
There will be an option for Air Link.
On the first menu, you should now see an option: Air Link from Oculus.
Which Roblox games support VR?
1 From Scratch Zombie Apocalypse Roleplay
2 Simulator of Cleaning
3 VRBLOX. …
4 Space for Sound…
5 The Koala Cafe
6 Virtual Reality Laser Tag
7 Ragdoll Simulator
Is Roblox coming to Oculus Quest 2 without PC?
Roblox supports virtual reality if you have an Oculus Rift or HTC Vive. But the thing we're looking at today is if it's now available on the Quest 2. Unlike the Rift or the Vive, the Quest 2 is a standalone device that can be used without a PC.
Do you need a PC for Oculus Quest 2?
To enjoy the features of the Oculus Quest 2, you don't need to connect it to a computer or anything else. It is a completely self-contained device, making it an excellent consumer product for almost everyone.