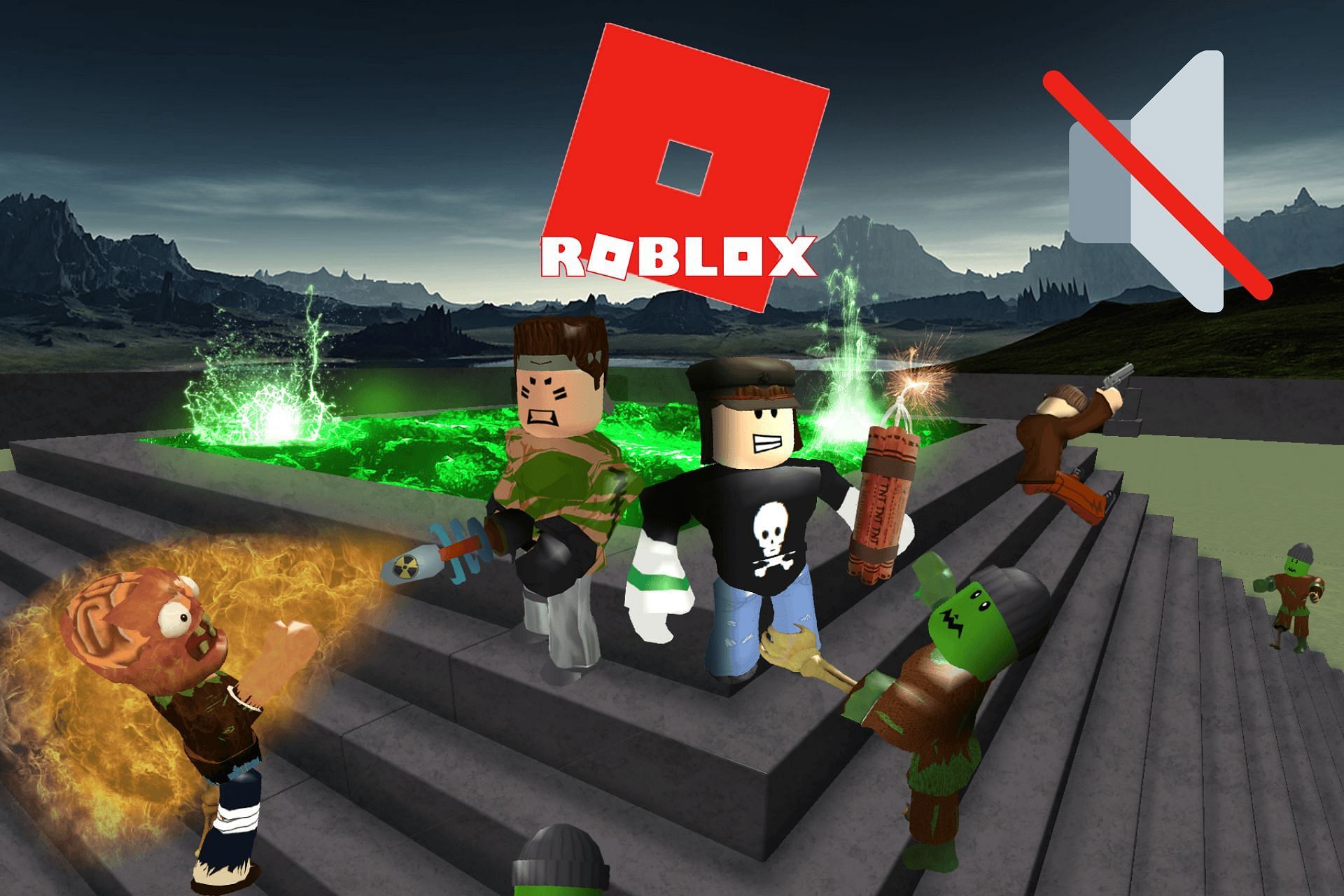 Roblox has always been the go-to platform for developers and designers looking to turn their ideas into fully realized games. While the platform first gained traction in 2006, it attained its current level of prominence during the pandemic.
Also Read  : Explained how to wear two hairs on roblox mobile 2022
However, the platform's sudden popularity may be short-lived, as there has recently been a major user backlash against the usage of audio in games. Continue reading to learn why the platform's management has enraged the whole community over a policy change.
Is Roblox removing the audios of its users?
Roblox is a platform "driven by a global community of millions of developers who create their own immersive multiplayer experiences," according to its website. Given that they have approximately 30 million developers contributing to their total revenue, which exceeds $1 billion, this definition is correct.
Given the new regulation, which went into effect on March 22, the large number of developers may soon be reduced. "Any new audio uploaded will be Private, and all current audio longer than [six] seconds will be set to Private," according to the most recent guidelines.
This effectively means that the original owners of audio files can continue to use them in their games, but other developers who previously had free access to each other's audio files will no longer be able to do so.
This effectively puts an end to the platform's "Creator Marketplace" dynamic. Most users will be unable to access popular audio, such as the tune "Raining Tacos."
Only audio that has been approved by the company's licencing staff will be available to all users. It should be emphasised that the new policy changes only apply to music and do not affect sound effects, which will remain available as before.
Roblox is removing music and sound effects from the game.
According to a Devforum post, the Roblox platform has made some significant modifications to audio privacy.
Every new piece of audio that is uploaded will be kept confidential (starting from March 22, 2022).
Audio that is longer than 6 seconds will be set to private as well.
All audio uploads are free, but the number of audio assets that can be submitted each month is limited.
ID verified accounts have the option of uploading 100 audio assets every month, but you can only upload up to 10 files by default.
There's a new Audio Discovery Plugin that allows producers to check who owns which audio assets.
Additionally, top music partners can provide a selected library of rights-cleared tunes and professionally generated SFX to creators. More information will be available soon.
For many, this is a positive move because it allows content creators' rights and dissemination of their works to be better handled. Roblox's audio and sound quality will vastly improve as a result of this upgrade. Furthermore, the platform's copyright difficulties are likely to have had a factor in this adjustment.
However, for another group of players, it appears to be a poor decision, owing to the negative influence on work and experience. Note that while this release is primarily aimed at music, numerous SFX assets are also affected and made private.
IMPORTANT NOTE: If the audio assets in your experience were not submitted by the same user or Group that created the experience, they will stop working when Roblox activates the new privacy settings (which it has already done). As a result, if you're a Roblox game developer, you should start reviewing your game right soon.
If you're worried about whether or not the audio in the Roblox official licenced catalogue will remain public and accessible, don't be.
People also ask
When were Roblox audios removed?
Removal of copyrighted audio
On May 30, 2018, Roblox announced on the Developer Forum that starting June 18, any copyrighted audio (that is not part of Roblox's licenced audio collection) would be automatically removed from the site.
Why is there no audio in Roblox?
If you're using the Roblox mobile app on an iPhone or Android phone, you can fix the problem by installing the latest updates. Go to the Apps or Store section of your device. Look for the Roblox app on your device. Check to see if there are any updates available.
How can I get free Robux?
Robux can be obtained in a variety of ways.
Robux is available for purchase through our mobile, browser, and Xbox One apps.
A Robux stipend is given to accounts that have a membership.
Members' accounts can sell shirts and pants and receive a share of the revenues.
In a variety of methods, any user can create an experience and earn Robux.
What happened to Roblox audios 2022?
Explanation of the Roblox Audio Update 2022
Roblox released the game's Audio Update on March 22, 2022. The audio privacy settings for several games have been modified as part of the update. So, how does this affect players and games? As a result of this adjustment, a lot of game audio may vanish entirely.
Did they add voice chat to Roblox?
As you may have guessed by now, Roblox now includes voice chat, which was recently launched from beta — "spatial voice chat," to be exact. Spatial voice chat is a feature that adjusts the volume (and sometimes the sound) of speakers based on their position in the game environment in relation to you.
Who made Roblox?
Roblox Corporation, based in San Mateo, California, is an American video game developer. Roblox, which was released in 2006, was developed by the firm, which was founded in 2004 by David Baszucki and Erik Cassel. Roblox Corporation employs around 1,600 individuals as of December 31, 2021.