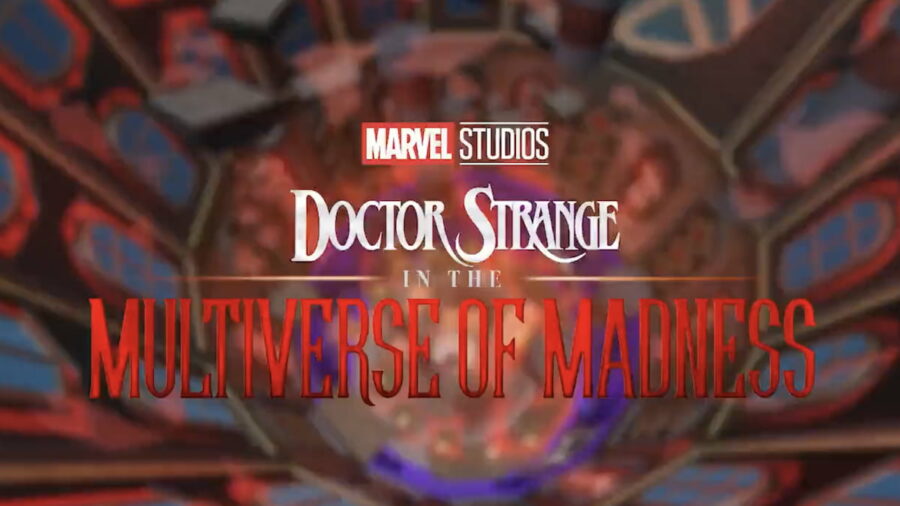 Dr. Strange in the Multiverse of Madness, which will be released on May 6, 2022, has been brought into the Roblox Metaverse by Gamefam Studios and Marvel. Fans of Dr. Strange can find him hiding inside the Tower of Misery experience for a short time only and complete his scavenger hunt to obtain a rare in-game-only item, the Cloak of Levitation. Continue reading for a quick overview on how to obtain this item.
Obtaining the Levitation Cloak
To obtain the Cloak of Levitation, you must wait until the Tower of Misery's obstacle course is transformed into a Dr. Strange themed obstacle course. Keep an eye on the event board at the course's stairs to see how long it will be until this transition occurs.
When the Multiverse of Madness course is activated, a Dr. Strange NPC should appear next to the event board. To obtain the Cloak of Levitation, you must first talk with Dr. Strange and begin his scavenger hunt. When the timer on the tower reaches zero, Dr. Strange will vanish and your scavenger hunt progress will be restarted.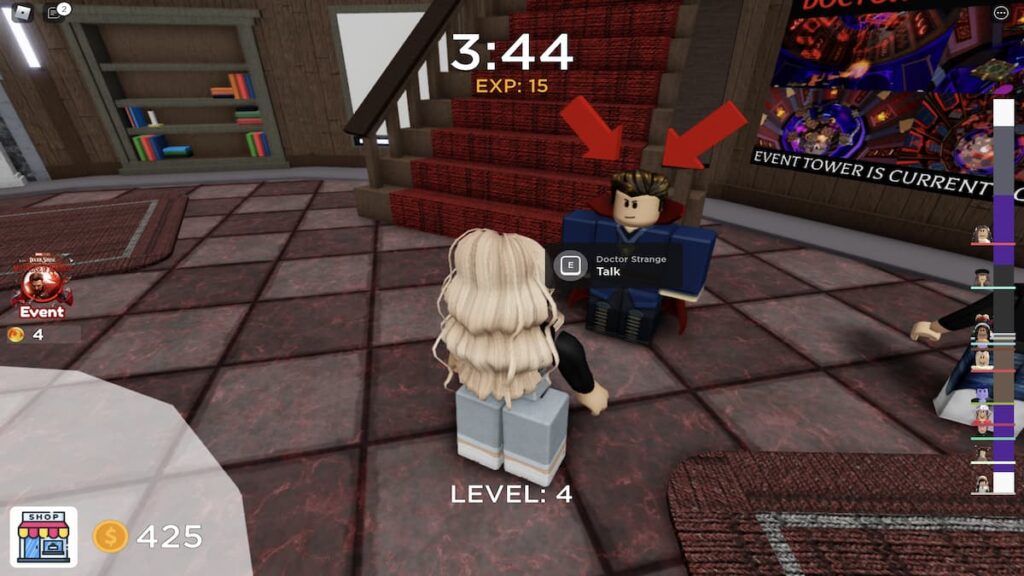 You must collect an assortment of six objects to complete the scavenger hunt. These goods will be dispersed across the obstacle course, both high and low, and will have a golden aura around them, indicating that you should acquire them.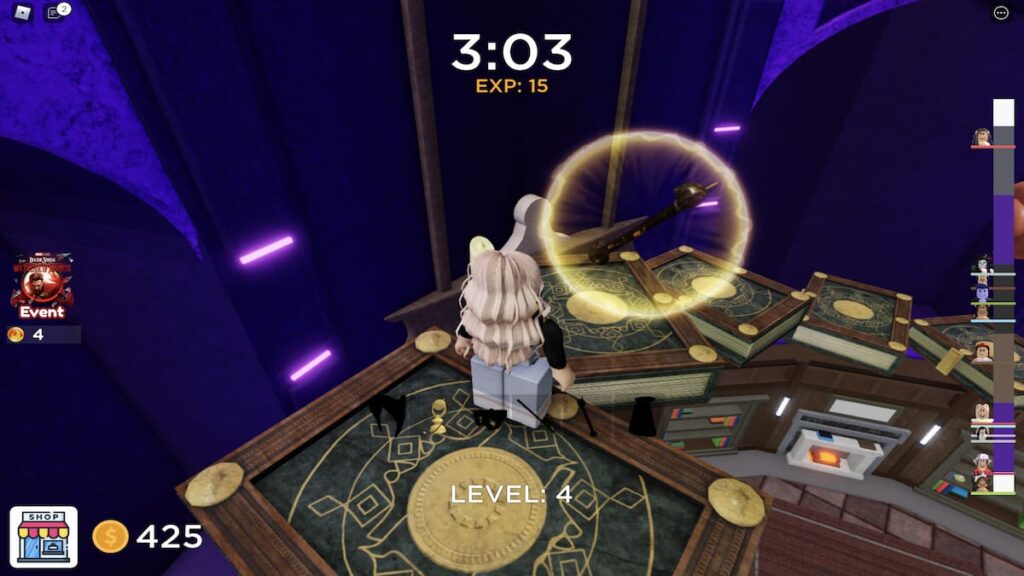 After finishing the scavenger hunt, click the red Claim button above the list of goods.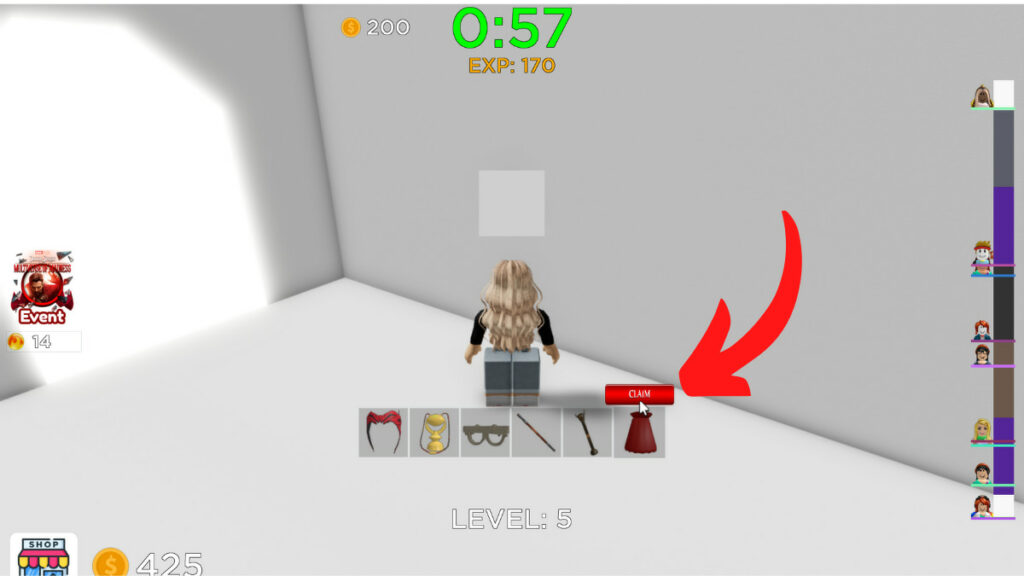 This will provide you the Cloak of Levitation and equip it on your avatar automatically.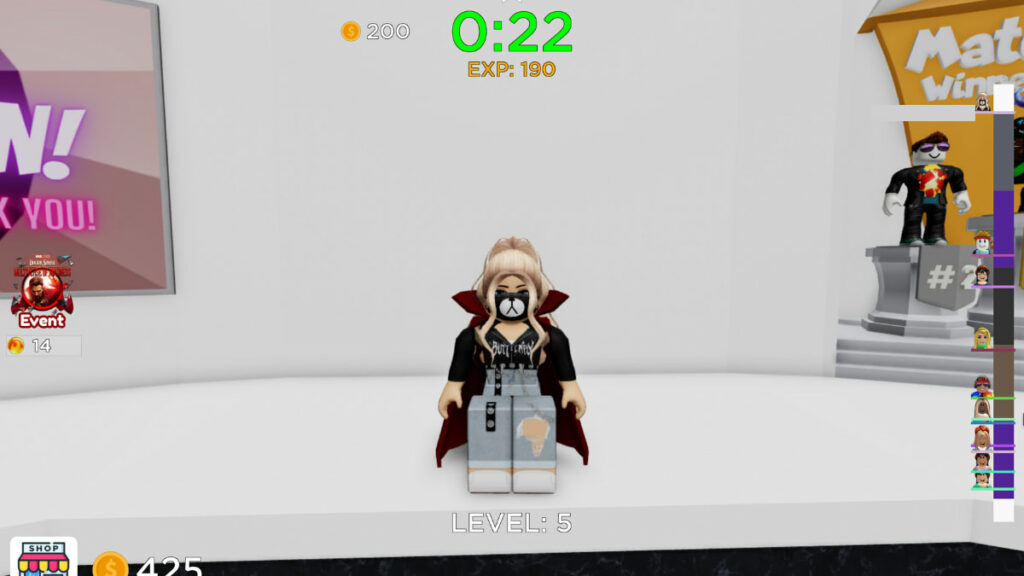 Remember that this is an in-game, perk-like item that cannot be worn outside of the Tower of Misery experience!