The Sanrio X Roblox collaboration has arrived! Manage your own charming cafe and provide clients with a five-star experience they won't forget with the help of fan-favorite characters such as Hello Kitty, My Melody, and others. In exchange for your efforts, you can even get a free Sanrio-themed avatar item, the Cinnamoroll Backpack! Continue reading our brief tutorial below to learn how to obtain this item.
Obtaining a Cinnamoroll Backpack
You must serve 1,000 guests at your café in order to obtain the Cinnamoroll Backpack. This may appear to be an absurd quantity, and it is, but we'll get you started with a fast walkthrough of how to serve customers. To begin, you must complete Hello Kitty's in-game tutorial.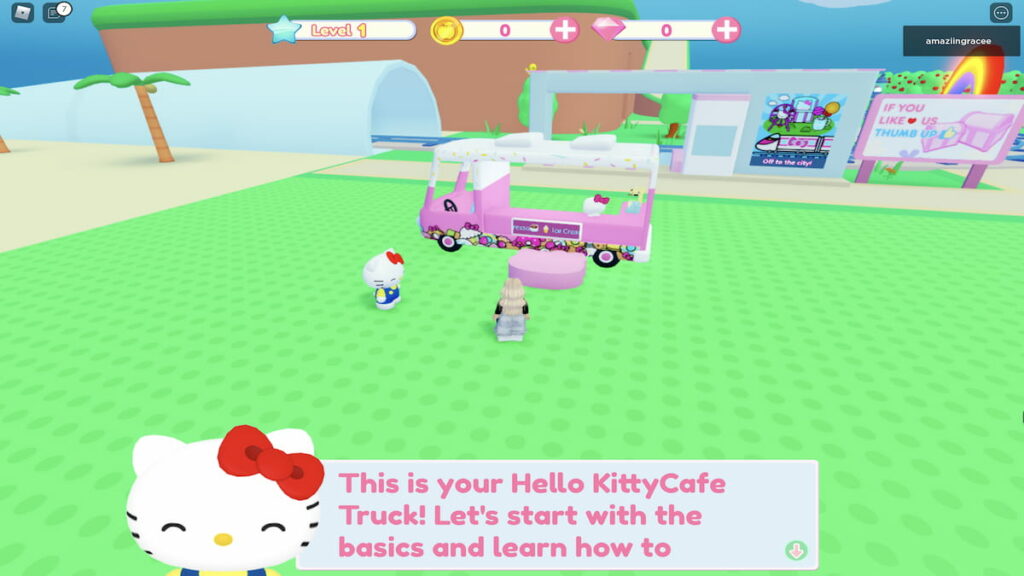 After you've finished this instruction, you'll be able to start working in your café and serving customers. Once you get into the groove of things, you'll discover that taking care of customers' demands is quite repetitive and simple. All you have to do is follow the steps outlined below.
Greet customers
Every time a new client walks into your café, you must greet them by walking up to them and hitting F. Customers will then take a seat at one of your available tables. If you don't have any available tables, you'll have to wait for one to clear out before you can greet your customers.
Taking orders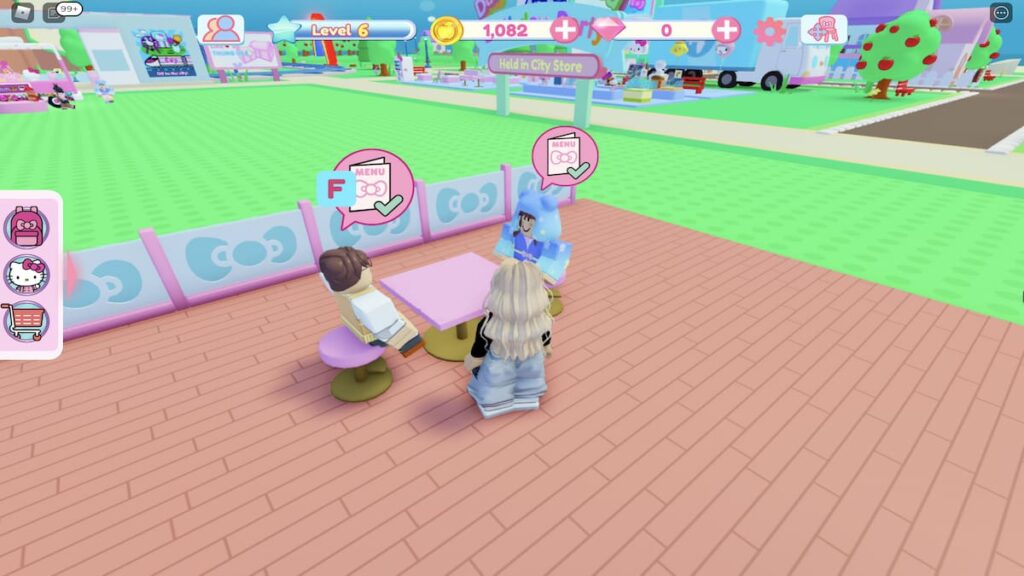 When your customers have been seated, they will take a few moments to peruse the menu. When they've determined what they want to eat, a menu icon with a green checkmark will appear over their head, indicating that you can take their order. Approach a customer with this icon over their head and press F to take an order. If you have a staff member who prepares your drinks and meals, the order will be delivered to them automatically, and they will begin preparing it for you. If you don't have a staff person available, you must prepare the order yourself.
Getting orders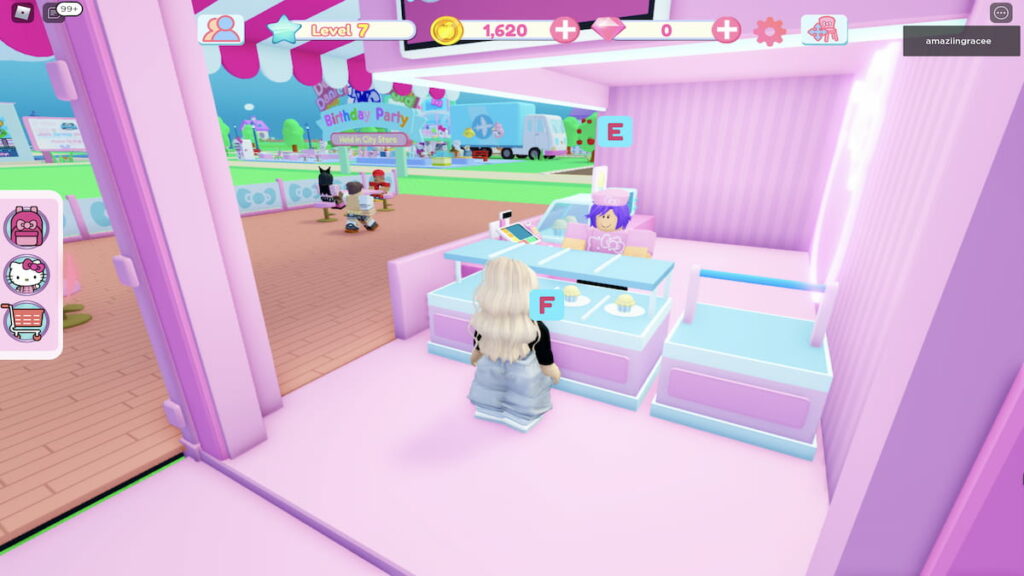 Return to your cooking station after taking an order and either prepare the necessary things yourself or wait for your chef to bring them out for you. When an item is ready, grab it by pressing F and then follow the pink lines on the floor to deliver it to the relevant customer.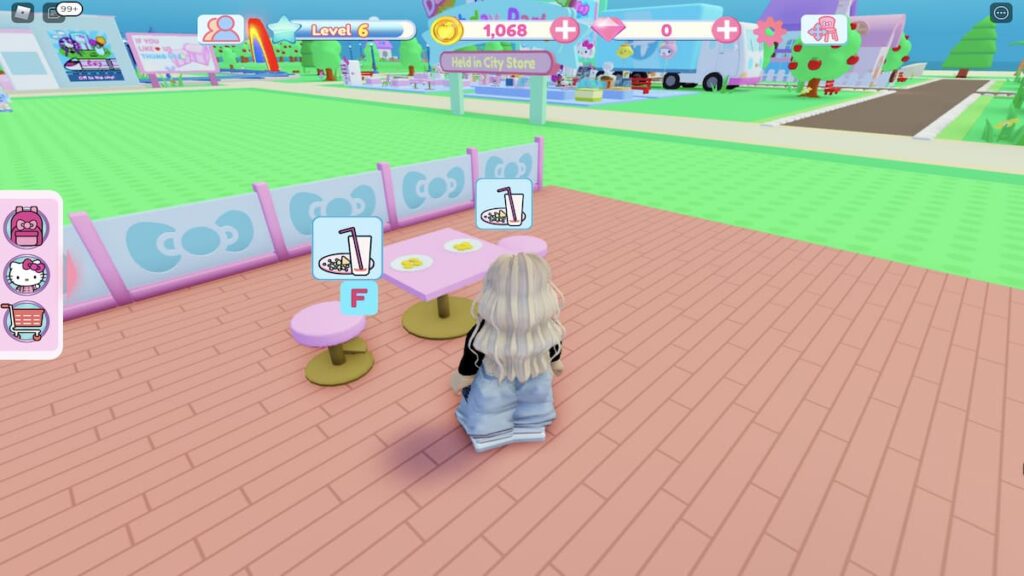 Cleaning up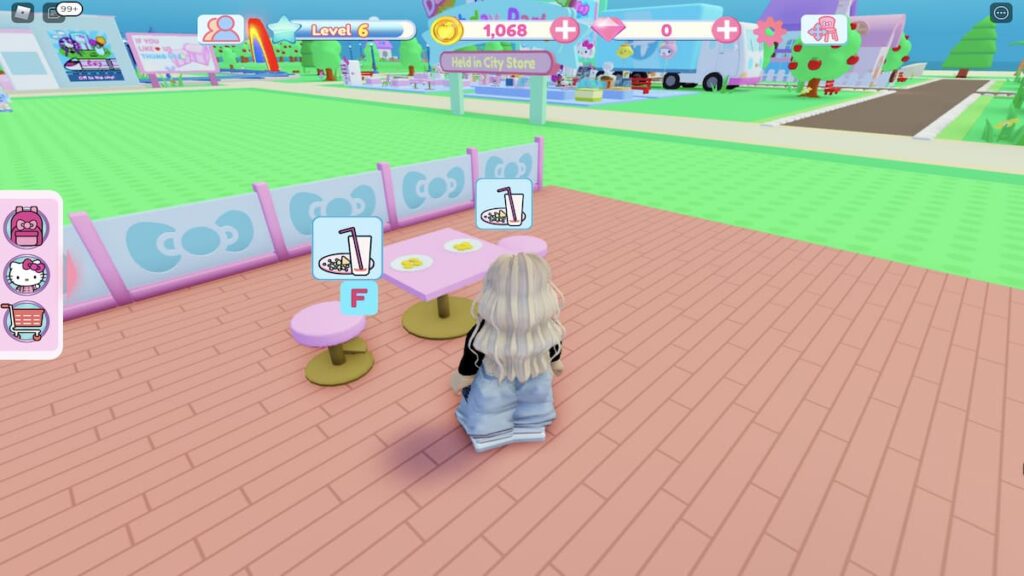 To clean up after a customer leaves, approach a dirty table and press F; this will immediately dispose of the dishes and leftovers.
End
That's the only thing there is to it! You will receive the Cinnamoroll Backpack after repeating the method over 1,000 times. Don't be disheartened by the enormous amount; this process will become easier as you advance in level and add more personnel to your cafe.