Nikeland has recently announced its new Airtopia event, which includes a free UGC accessory, the Nike Cloud Board, that players can wear in and out of the experience. To obtain this item, simply play the new Airtopia minigame Jump Jump Jump enough times to unlock it. Continue reading for more details about this procedure.
Playing the minigame Airtopia
You should spawn exactly in front of the Airtopia portal after joining Nikeland. Enter this portal to be taken to the entrance to Airtopia.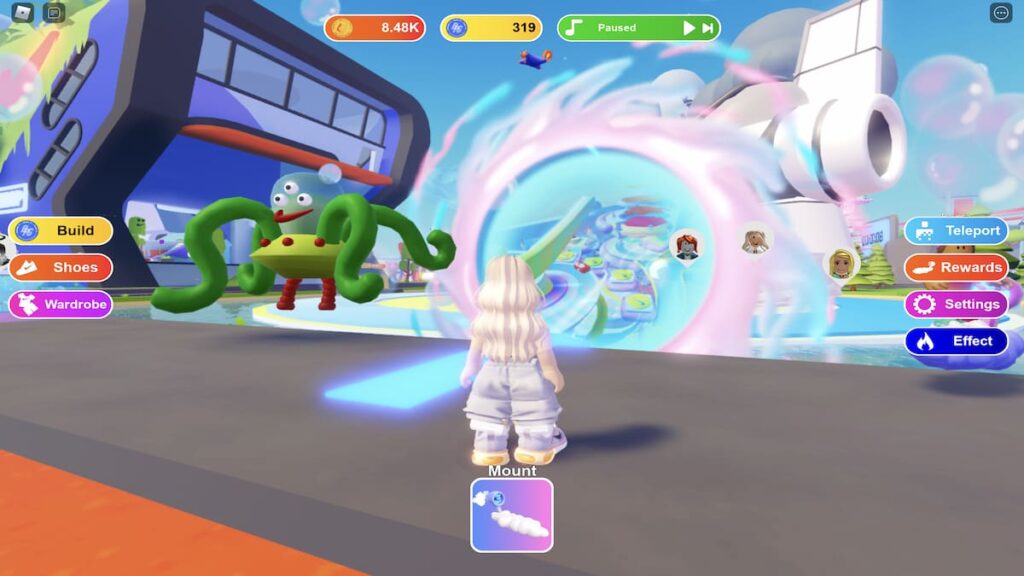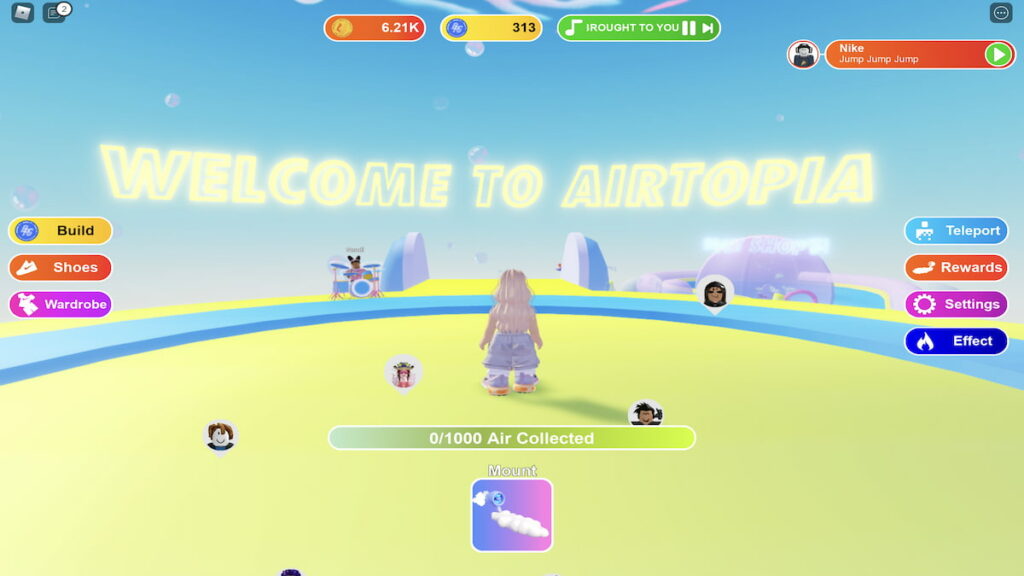 Walk forward from this entrance—the slide in front of you will take you to the Jump Jump Jump minigame.
However, before you begin playing, click the Rewards icon on the right side of your screen to track your progress toward winning various prizes, including the Nike Cloud Board.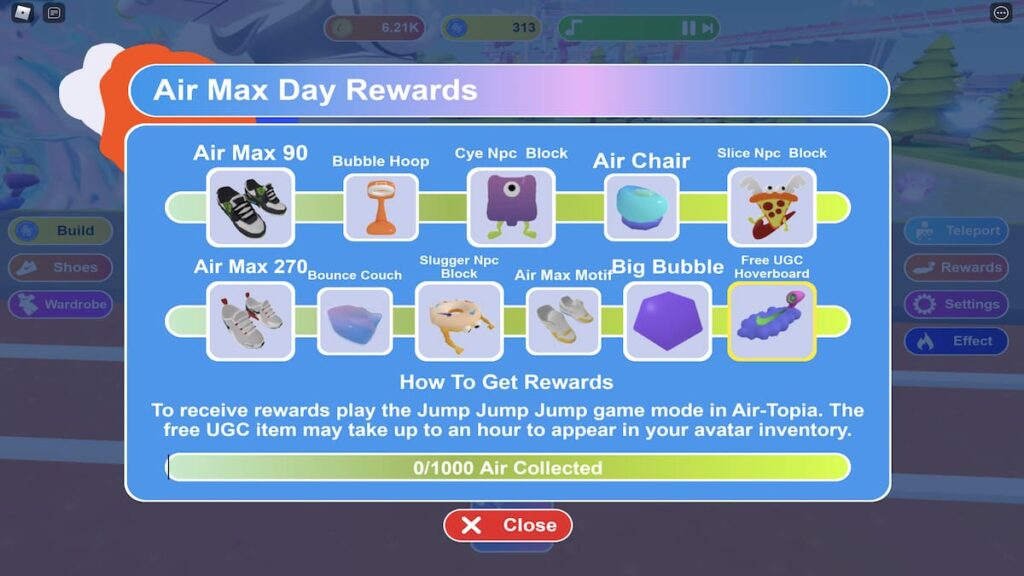 After you've completed reviewing your progress, proceed to the green platform to begin the minigame. If a game is already in progress, you'll have to wait about 90 seconds for a new round to begin. After 90 seconds, you'll be transferred back to the beginning of the minigame.
As seen in the image above, players must collect Air in order to obtain the Nike Cloud Board. Each time you play the Jump Jump Jump minigame, you will earn a different amount of Air. To acquire Air rapidly, attempt to stay in the minigame as long as possible by avoiding the disappearing platforms.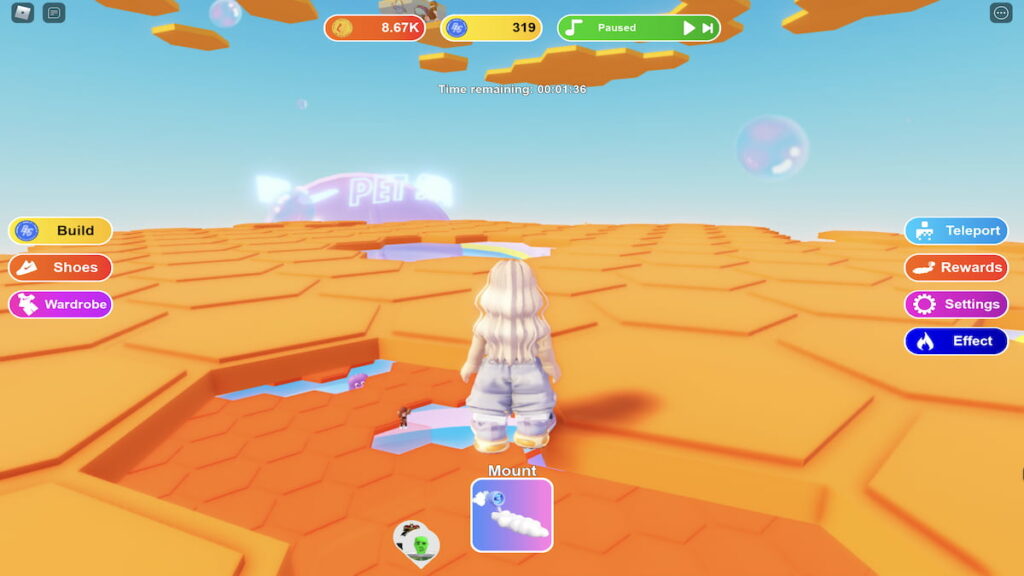 This minigame, as expected from Nikeland, may be somewhat glitchy at times, making victory difficult, let alone not getting flung off the map without moving. While it is doable, you will need a lot of perseverance to obtain the Nike Cloud Board.
We were granted the Nike Cloud Board after playing the minigame ten times, albeit the experience has a known flaw that stops you from receiving any form of indication when you earn it. Instead, the Rewards menu will malfunction, capping your Air bar immediately before the Nike Cloud Board. If your Rewards menu looks anything like the one shown below, you should have the free accessory in your Roblox inventory within an hour.