A shared open world anime MMORPG with a tonne of character customization choices is called Tower of Fantasy. There is a straightforward procedure to follow if you want to import a character from the lobby in Tower of Fantasy. Here's how to obtain a character that you or other gamers have developed and modified.
How Can a Character Be Imported Into Tower of Fantasy?
Open the game and click the Presets button on the screen's right side.
Tap the lobby icon, which looks like a house, on the next screen.
Now that it has loaded, the Appearance Hall will feature several tabs, including Latest, Popularity Vote, My Presets, and My Favorites.
Pick your favourite after browsing the numerous choices. The thumbnails may take a moment to load because many players have posted alternatives.
Also see – Explained How To Check ToF Status – Tower Of Fantasy Server Down? – August 2022
After making your decision, click it and make sure to look at the close-up photo as well.
On the Copy Character ID button, click.
The message "Character copied" will now appear. To import Wanderer data, navigate back to Appearances.
Click OK when you see the message "Data Successfully Imported." The character you just imported will now take its position.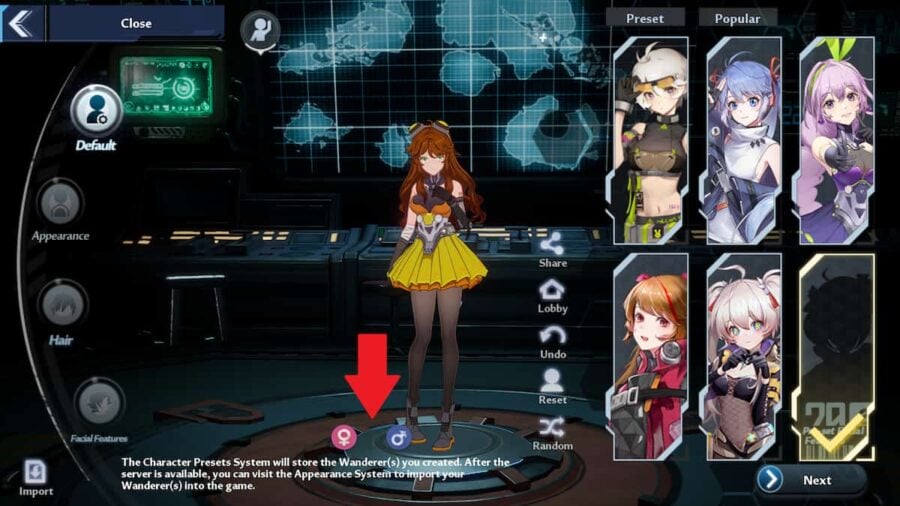 However, you cannot import the preset of a character of the opposite gender, which is crucial to remember. You will need to first change your character's gender if you wish to accomplish that.
After completing the tutorial, players must meet Shirli and Zeke.
You will eventually encounter Celine, the quartermaster of the Astra Shelter.
You will then be able to alter your character preset after speaking with her (or skipping the chats if you prefer).
You will notice a popup that reads, "You have presets accessible," once the animation is finished. Click OK when asked "Import Now." When the game asks if you want to save and use this appearance, select OK
Check out our guides while you're here.