I'm not really good at horror. Actually, I'm terrible at anything frightening. I'm not sure what it is, but my brain is capable of taking the smallest parts of nasty and gory media and expanding them into animals that make my heart practically stop. If I couldn't handle horror games previously, this train station demo from Unreal Engine 5 is going to make my worst nightmares even more real.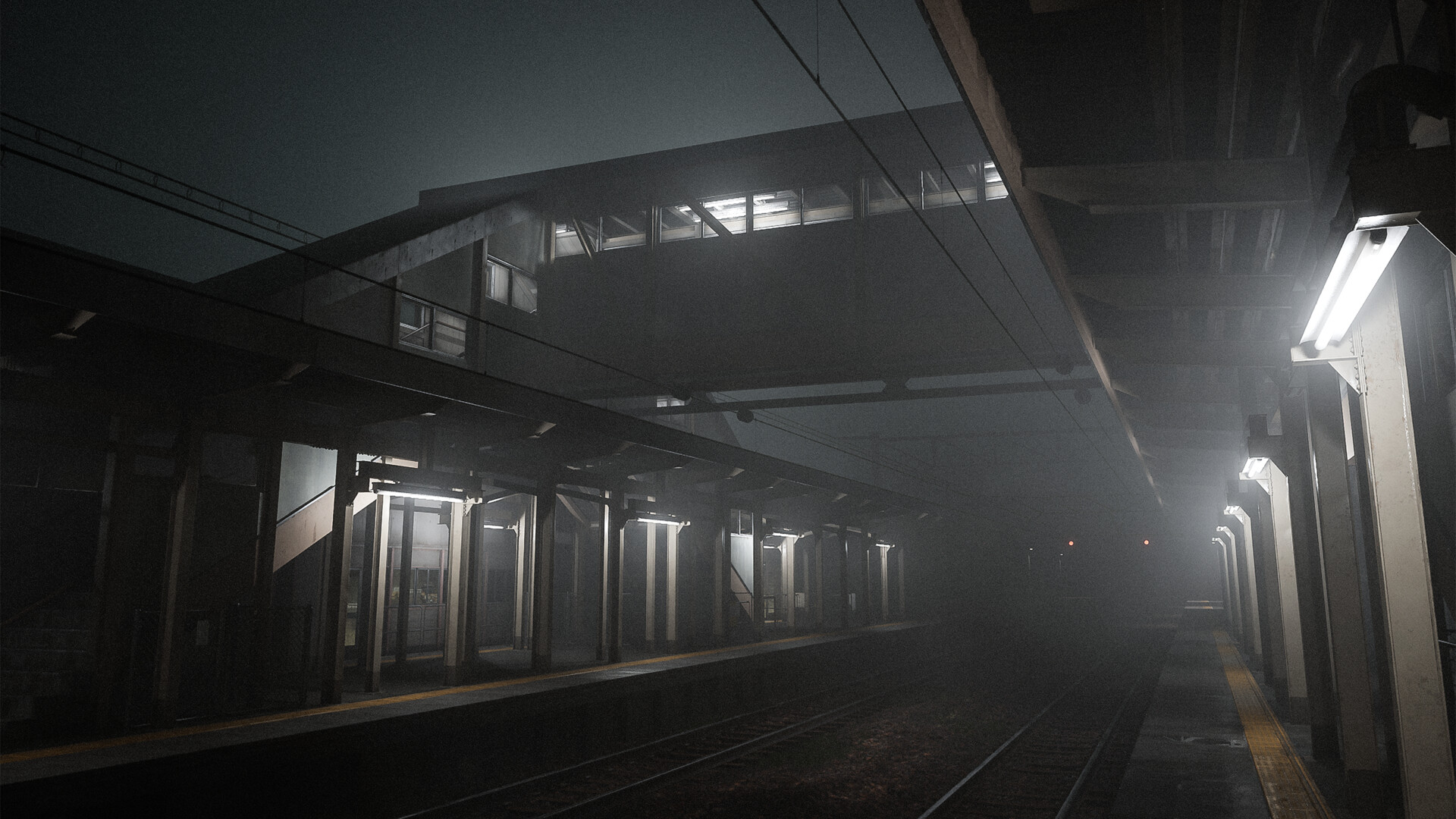 A brief video of a train station is currently doing the rounds on Twitter. I assumed it was real as I browsed. I expected this would be a film of a train station in Japan, but it's actually fully realized in Unreal Engine 5. And it's a stunning reproduction of a real location done by an Italian artist.
If, like me, you dislike jump scares, don't worry because there aren't any. It's undoubtedly creepy, which is why my brain thought the worst, but it's really simply meant to make you nervous.
Lorenzo Drago, a 3D Italian artist, developed the project. The description of the YouTube video showcasing this remarkable masterpiece states that it was inspired by a railroad station in Toyama, Japan. It makes use of Unreal Engine 5's new Lumen features, which are the software's global illumination and reflections system—designed it's to diffuse light in realistic surroundings, which is why the daytime looks so real.
A brief FAQ quiz in the YouTube comment section indicates that it's a high-res render that may be executed in real time at the expense of image quality. Given that Drago worked on it for a month, it's extremely impressive and makes me wonder what could be done with a larger team and more resources. If you want to see more of Drago's work, visit their Artstation for more spectacular renders of things other than a railway station.