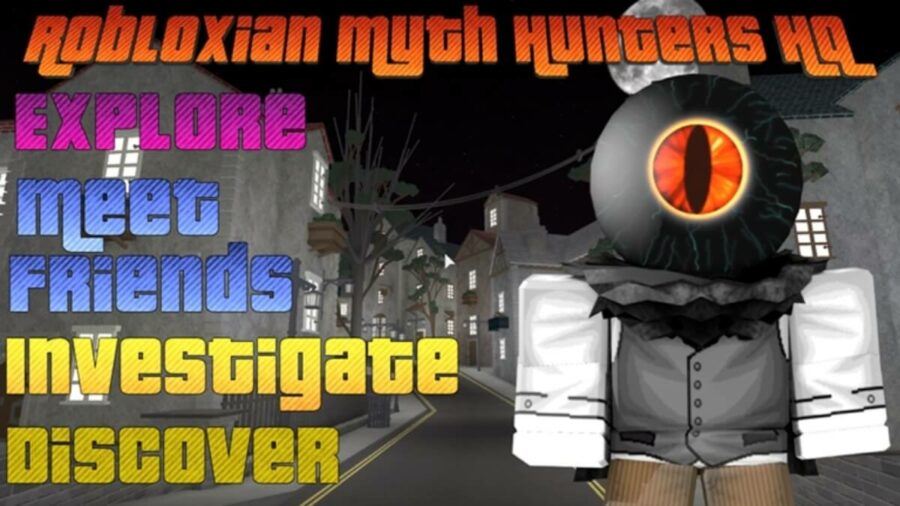 Any Roblox Avatar that is connected to a secret username and history is alluded to as a Roblox fantasy. This is Roblox's bizarre and particular side. The presence of these Avatars is regularly unexplained, going from startling to entertaining. In any case, the designer has passed on barely enough hints for gamers to sort out hypothetical data.
Also Read – Review Why you should now play the 2022 Steam hit Chinese Parents
Here's where myth-hunting comes into play. Myth hunting has a whole community behind it, and it's a fun method for everyone to learn new things about Roblox Myths. This community searches for clues and gathers to share what they've discovered about a certain Myth. The secrets are gradually being uncovered. Is that the case?
How to Become a Roblox Myth
As a Myth creator, you are the storyteller, also known as the lore master. It is your responsibility to design an engaging persona, an interesting backstory, and possibly an interesting Roblox game to tie it all together. Really at that time might you at any point genuinely become a Roblox Myth.  That is, if the Myth Hunters think your character is worthy.
It all starts with a Roblox account. You probably don't want your primary account to be your Myth because your character requires a well-established appearance. Unless you do! It's entirely up to you, but we'll presume you're using a secondary account for this guide.
Create an Account / Create a Character
To begin, you'll need a broad notion of your Roblox Myth character. Don't worry, it doesn't have to be a completely developed character just yet. Designs and storyline will almost certainly alter over the creative process. To begin, you'll need to create a new account and, most importantly, a username.
Here are some ideas for prompts:
Only use numbers if they are significant. The name should hint to a larger significance.
A name can also refer to a family or a group.
Will your name be compatible with your Avatar costume? What is your reasoning?
Create your own avatar.
In some way, the design of your Avatar should represent your Myth's username. This will almost certainly necessitate Robux gathering all of the necessary things and accessories for your costume. But don't just buy whatever you want. Before making any purchases, we recommend using the Sandbox Roblox Extension to see your entire costume. You won't squander Robux on stuff you won't use for the final character this way.
Spend time working on your design to ensure that your Myth accurately depicts the image you've been keeping in your thoughts!
Make a backstory.
At this point in the creative process, you've most certainly considered your Myth's backstory. Now is a good time to write half a page to a page of story. Follow these prompts for inspiration:
Is there a terrible backstory to your Myth? What is your reasoning?
Who or what is the most important person or thing in your Myth?
Is your Myth related to anyone or anything?
Is your Myth employed?
What does your Myth like to do in its spare time?
What makes your Myth the happiest?
What annoys your Myth?
Where did your Myth originate?
Answering at least one to two of these questions should help you develop a clearer picture of your Myth.
Create the Game
This is an optional step, but it's Roblox, so why not? It may be advantageous for you to design a unique Roblox game that helps Myth Hunters to learn more about your Roblox Myth. Check out How to Make a Roblox Game for additional information on the Roblox Studio.
Spread the News!
Spread the word when your Roblox Myth and/or Game is finished! Join Myth Hunter groups and ask your friends to share your Myth and Game with you. Use whatever means are available to spread your Myth! The more people who hear about your work, the more well-known you will become as a Roblox Myth. Best wishes!